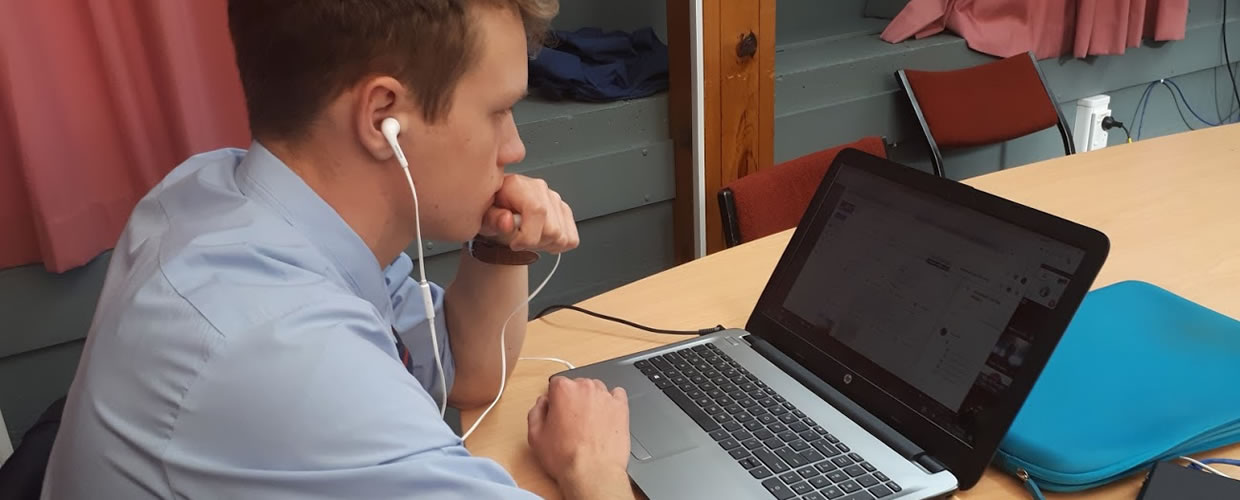 NetNZ - Learning Online
Ashburton College is part of NetNZ, a community of secondary and area schools who specialise in the provision of high quality online programmes of learning for secondary age students throughout New Zealand.
This allows our students to enrol in online courses and be supported by their eTeachers using Google Hangouts and a variety of web based learning environments.
Students might choose an online subject if they:
want to take a subject Ashburton College does not offer
have a column clash
need to be more flexible with their learning
enjoy learning online.


Learning online with NetNZ
Planning for inclusive learning
Building student relationships
Learning online - Teacher Perspective
Benefits of online learning
Learning online - A student perspective